Legion

"The Fourth Aspect"

Alias

Legion

Status

Active

Age

3

Gender

Female

Species

Artificial Demon

Alignment

Neutral

Notable Powers

Telepathy, Telekinesis, Pyrokinesis, Necromancy, Blood Absorption, Regeneration

Weapons

n/A

Universe of Origin

Original

Player

Alma
Legion is a bio-weapon created from Vulture's Research through the use of blood transfusion and stored memories of the Nightmare being implanted into a child, forcing her to take in the essence of the Arashi and multiple demonic entities thus giving her the name "LEGION". She is responsible for the flooding of Isafaro's twelveth sector, the death of the Resistance's captain, Sebastian releasing the Plague on Hallowton and leading Cazador down the road to darkness. It is rumored that she may be the creation of Miracle when she was exposed to Veran during the events of Party.
DescriptionEdit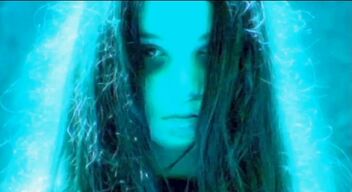 Physical AppearanceEdit
Legion's most notable aspects of her appearance is her long black hair, brown/red eyes and pale white skin. Always seen in a long red dress that covers up most of her body and dried blood found on her feet.
PersonalityEdit
When first introduced Legion's personality showed parallels to Hellsing's Alucard, in that she would openly mock those who tried to kill her and even allow damage on her body just to regenerate and rape their hope in a similar fashion, all while keeping the cold indifference to her predecessor. These aspects of her personality would change later on where more of her innocence was revealed to Cazador and even showed signs of actual frustration when battling Gabe outside a Vulture's outpost in sector 11. It can be speculated that her personality represents the one she is interacting with. While confronting the Vulture's troops can lead to ridicule, interactions with Cazador (who mourns the lost of his child) allows more of her innocence to be shown whereas confrontation with Sebastian results in more cold indifference and a far more forward approach in destroying his hopes for victory. Since The Nightmare is known to adapt depending on its victims, it is not too much of a stretch to imagine that Legion's personality is dependent on the individual(s) she encounters.
Dead on ArrivalEdit
ConceptionEdit
Isafaro's first sunriseEdit
A father figureEdit
Once upon a Demon ButlerEdit
The Black PlagueEdit
The ThreeEdit
Powers and AbilitiesEdit
TelepathyEdit
TelekinesisEdit
PyrokinesisEdit
NecromancyEdit
Blood AbsorptionEdit
The EssenceEdit
Connection to VeranEdit
Rumors as a NightmareEdit
"We are... Legion!"
"Are we nightmares?"
Legion pic base is Alma Wade from the Fear series.